The search for management teams that can compound returns in a low growth world (Part 3)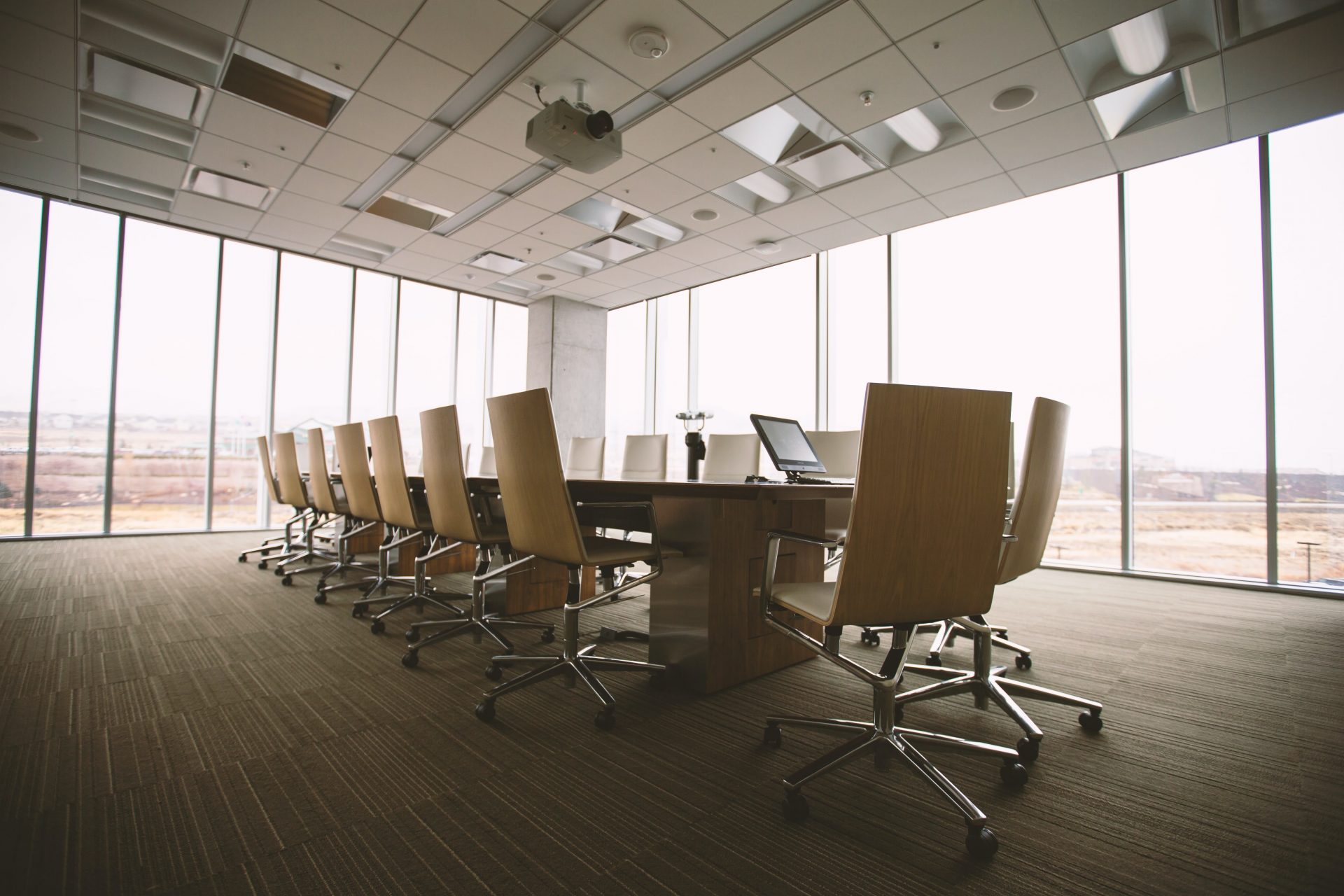 Introduction
High-quality business executives are essential for compounding returns, as good stewardship is required to grow earnings over a long period of time. Exceptional management has become more important in a low growth world where the multi-decade tailwinds from falling interest rates and rising credit growth have dissipated. Rising competitive intensity and growing disruption have also increased the need for good leadership. The intrinsic values of many average businesses with average management are likely to decline over the next decade.
The ability to evaluate the quality of management successfully is a critical skill of investors who seek to achieve attractive compounding returns. Identifying and allocating capital to 'intelligent fanatics' can be very rewarding for investors. Charlie Munger coined the term 'intelligent fanatics' to refer to driven, smart executives. Managers leave imprints on historical financial statements and are ultimately accountable for these results after adjusting for the quality of the business model and industry structure. However, a combination of factors, including good management, is needed over an extended period to produce compounding returns. Hyperion Asset Management (Hyperion) looks to assess the quality of management teams as part of its investment process.
Increasing importance of management in a low growth world
Human capital is an important component of value creation. Competitive intensity is rising, and business and product life cycles are falling as disruption spreads across more industries. In a low growth world, growth for one business is won at the expense of other businesses. Rather than businesses sharing general growth from ever-rising productivity and real GDP growth, the market has become a zero-sum game. Businesses need to invest for the long-term and innovate and be creative in order to win market share. However, for most companies, misalignment between long-term shareholders and the boards who control and reward executives on short-term horizons, can sabotage a firm's attempts to invest for the long-term and to innovate. In turn, the directors are beholden to an ever-changing mix of shareholders, many of whom also have short-term investment horizons.
In order to dominate an industry and benefit from compounding returns, you need to build a formidable business over a long period of time. Unfortunately, most corporate executives are 'mercenaries' not 'missionaries'. Their goal is to achieve the top role, whether CEO or chairman, with its high remuneration and status. Unfortunately, the appointment as CEO is the prize and is often the end rather than the start of a journey. Without continuity of top management, it is difficult to implement long-term projects and create optionality that have the potential to add considerable value in the future. Good management is needed to ensure compounding capital returns are not disrupted through permanent declines in the level of sustainable earnings.
Management's contribution to culture and sustainability
Arguably, the only way to truly sustain a competitive advantage is to protect that advantage through an enduring organisational culture of creativity, innovation and long-termism with senior management as the custodians of this culture. Culture is very difficult to change and hard to replicate. Most other aspects of a competitive advantage including capital, technology, unique products, brand, scale and patents can all be eventually imitated or disrupted through innovation by competitors. However, human ingenuity operating in a supportive culture can create growth opportunities and protect existing competitive advantages over the long-term. Organisations with these characteristics are flexible, adaptive to change and extremely valuable. They can generate their own long-term growth when it's hard to find. Culture is fostered, nurtured and protected by good management as it is an important element of a company's sustainable competitive advantage.
Management's influence
Great management and culture are rare. It's very difficult to master the soft elements. However, capital allocation, including sensible cost control, is an aspect of culture that can be enacted and controlled by management. Capital allocation is an extremely important skill that good management must have as these decisions drive long-term returns. Management teams that allocate capital to the development of successful new products and businesses and improving the existing product set have the potential to significantly improve long-term shareholder returns. Management also control the level of capital invested and the mix of funding sources. We prefer management teams that are cautious towards using excessive debt to fund growth in invested capital. Boards and management teams that can achieve attractive long-term returns on incremental invested capital should make shareholder distribution decisions that favour reinvestment of capital into these attractive opportunities. We believe it is better to have a balance sheet with limited debt and surplus cash because it allows management to take advantage of future opportunities. Management teams that use excess debt face the risk that nervous bankers will force highly dilutive equity raisings to repay debt when difficult economic circumstances arise in the future.
Most average companies do not invest adequately for long-term growth, particularly during periods of subdued economic conditions; rather their focus tends to be on maintaining or expanding current profit margins in order to support and enhance short-term earnings. Shareholders and boards demand consistent short-term earnings maximisation. This mantra of short-term profit maximisation is frequently inconsistent with achieving substantial long-term compounding returns, as the latter normally require higher levels of short-term investment and costs. This focus on consistent short-term earnings growth is a problem that is amplified in a structurally low growth world. Long-term compounding requires strong and sustained organic revenue growth. In many cases, short-term profits need to be forfeited in order to generate long-term returns.
One way that management can invest in the long-term growth of the business is to allocate a higher proportion of sales to research and development. Following the Global Financial Crisis (GFC), the most profitable firms in developed markets have enjoyed stable to expanding return on equity. They are the companies that have used technology well to enable organic revenue growth and have invested heavily to disrupt incumbents that have not embraced modern practices. Typically, these have been the platforms, networks and best in class software as a service (SaaS) businesses. Amazon is one of the more extreme examples. Short-term earnings have been sacrificed to generate higher long-term earnings. Compounding returns require step changes in long-term earnings not incremental short-term profit growth.
Cultures that embrace intelligent risk taking and accept some failure have a huge competitive advantage. Most people are concerned with career or business risk. It is difficult to adapt, evolve and transform without taking risks. Senior management needs to encourage and allow staff to take educated risks in a quest to add value. Investing capital or utilising human initiative effectively is not without risk.
"You adapt, evolve, compete or die."
Paul Tudor Jones
Challenge of evaluating management
Quality management is an important contributor to achieving compounding returns. The importance of management will become more pronounced over the next decade as the competitive intensity of industries continues to rise. Missionaries have earned the right to take the time to grow earnings. They have some ability to fight off rampant short-termism in equity markets. Hyperion believes management can add value by taking a long-term view.
Assessing the quality of management is difficult. It is challenging due to human biases, including familiarity and the recency effect. There is also limited information in short-term share price movements. However, a proven track record over a long period of time is informative and meaningful.
Typical management teams and organisations
Often executives receive shares, options or rights as part of their performance package but sell them on receipt rather than accumulate a large equity stake. In these cases, there is an absence of "skin in the game" which is disastrous for the real risk takers, the long-term shareholders. In fact, it is standard practice for incoming CEOs to blame their predecessor and reset expectations and long-term goals to more attainable levels. Not setting and retaining reasonably difficult to achieve long-term targets is clearly driven by self-interest but gives an insight into the character of the new CEO. It is a practice that persists, and which boards have allowed to continue for far too long.
Successful companies tend to have executives who are open-minded and who challenge entrenched practices. Management can then articulate and set expectations in their businesses. The new world is too competitive, and winners are too few, to invest in businesses with average leadership, particularly in a structurally challenged global back drop.
"You can work long, hard or smart, but at Amazon.com you can't choose two out of three."
Jeff Bezos
Quality managers are resilient over long periods of time. Experienced executives understand growth is not linear and that failures are plentiful. The step change in value may not occur for years or even decades in the future. Thus, there needs to be an unwavering conviction in the business model and a faith that the benefits will eventually follow, both for the executives and the shareholders. Without this perspective, it is difficult to experience the rewards of compounding.
Management is one contributing factor to compounding
Nothing operates in isolation and a business is a complex combination of human ingenuity and capital, organised in such a way as to compete in an ever-evolving external environment. Identifying and assessing individual factors at a point in time is not enough. Good management on its own will not drive superior returns. Factors such as a difficult or deteriorating industry structure, regulatory pressures, poor or deteriorating business model, high financial gearing or a starting market valuation that is too high are just some elements that can overwhelm management and result in inferior long-term shareholder returns.
Occasionally backing an exceptional executive in a poor business or industry might be enough although this is a low probability investment. Even exceptional executives like Jeff Bezos at Amazon have been supported by the right business model and significant structural tailwinds.
"Occasionally, you'll find a human being who's so talented that he can do things that ordinary skilled mortals can't. But, very rarely, you find a manager who's so good that you're wise to follow him into what looks like a mediocre business."
Charlie Munger
Conclusion
Intelligent, driven, long term focused management has always been an important factor in investing. It has become even more important in a structurally low growth world where disruption has become more common. Competition has intensified as companies compete for market share with subdued broader growth. Management needs to effectively use the corporation's labour and capital to generate long term compounding returns. The quality of management is difficult to assess but there are some indicators. In reality, management is one variable of many that need to be continually assessed and monitored by investors. However, poor management will disrupt compounding, typically through poor capital allocation, lack of innovation or allowing the company's competitive advantage to erode.
By Mark Arnold (Chief Investment Officer) and Jason Orthman (Deputy Chief Investment Officer)
Disclaimer – Hyperion Asset Management Limited ('Hyperion') ABN 80 080 135 897, AFSL 238 380 is the investment manager of the Funds. Please read the Product Disclosure Statement ('PDS') in its entirety before making an investment decision in the Funds. You can obtain a copy of the latest PDS of the Funds by contacting Hyperion at 1300 497 374 or via email to investorservices@hyperion.com.au. 
The fund changed its name from Hyperion Global Growth Companies Fund – Class B to Hyperion Global Growth Companies Fund (Managed Fund) on 5 February 2021 in order to facilitate quotation of the fund on the ASX.
Hyperion and Pinnacle Fund Services Limited believes the information contained in this communication is reliable, however no warranty is given as to its accuracy and persons relying on this information do so at their own risk. 
Any opinions or forecasts reflect the judgment and assumptions of Hyperion and its representatives based on information at the date of publication and may later change without notice. Any projections contained are estimates only and may not be realised in the future. Returns from investments may fluctuate and that past performance is not a reliable indicator of future performance. The information is not intended as a securities recommendation or statement of opinion intended to influence a person or persons in making a decision in relation to investment. This communication is for general information only. It has been prepared without taking account of any person's objectives, financial situation or needs. Any person relying on this information should obtain professional advice before doing so. To the extent permitted by law, Hyperion disclaim all liability to any person relying on the information in respect of any loss or damage (including consequential loss or damage) however caused, which may be suffered or arise directly or indirectly in respect of such information contained in this communication.