Sustainability
Sustainability has been core to our investment philosophy and process since Hyperion Asset Management was established in 1996.
Introduction
Sustainability at Hyperion
At Hyperion, we have always constructed our portfolios with an emphasis on sustainability and environmental considerations. Our investing style favours low capital intensive businesses, which means most of our portfolio companies are service businesses instead of manufacturing or industrial concerns. Because of this, our portfolios have a low carbon footprint and meet many standards for green investing.
Environment
We believe activities that are detrimental to the environment are not invested in the longer term and this will lead to increased costs or lower returns or capital. There will be certain circumstances where the environmental impacts of a company's activities are so great that the company is considered non-investment grade. In these situations the company will be excluded from consideration for Hyperion portfolios regardless of other circumstances such as valuation.
Social
Our view is that company activities that do not respect human rights and have a detrimental impact on the society they are involved in will not be conducive to longer term economic performance. An evaluation of the social impact of a company's activities forms part of the analysts' overall sustainable competitive advantage assessment. The conclusions of the assessment can result in stocks either being excluded for consideration for Hyperion portfolios or, in less extreme circumstances, a discount being applied to their valuation.
Governance
We conduct our business ethically, maintaining good corporate governance, compliance & risk management and promoting responsible business practices. From an investment perspective, our view is simply that poor governance will result in companies being unattractive investments. Good governance and effective management are vital to the successful implementation of a company's objectives. Hyperion Asset Management and its funds are audited by PwC, one of the world's leading accounting firms.
United Nations Principles for Responsible Investment (UN PRI)
The PRI is the world's leading proponent of responsible investment.
It works to understand the investment implications of environmental, social and governance (ESG) factors and to support its international network of investor signatories in incorporating these factors into their investment and ownership decisions. The PRI acts in the long-term interests of its signatories, of the financial markets and economies in which they operate and ultimately of the environment and society as a whole.
The PRI is truly independent. It encourages investors to use responsible investment to enhance returns and better manage risks, but does not operate for its own profit; it engages with global policymakers but is not associated with any government; it is supported by, but not part of, the United Nations.
In February 2009, Hyperion formalised its commitment to meeting stringent ethical guidelines and became a signatory of the United Nations Principles for Responsible Investment (UN PRI). By becoming signatories, Hyperion is committed to:
Incorporating environmental, social and corporate governance (ESG) issues into investment analysis and decision-making processes;
Being active owners and incorporating ESG issues into our ownership policies and practices;
Seeking appropriate disclosure on ESG issues by the entities in which we invest;
Promoting acceptance and implementation of the Principles within the investment industry;
Working together to enhance our effectiveness in implementing the Principles;
Reporting on our activities and progress towards implementing the Principles.
For further information about the UN PRI, please visit www.unpri.org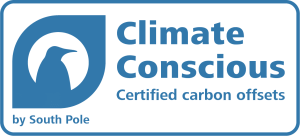 Read more of our investment insights